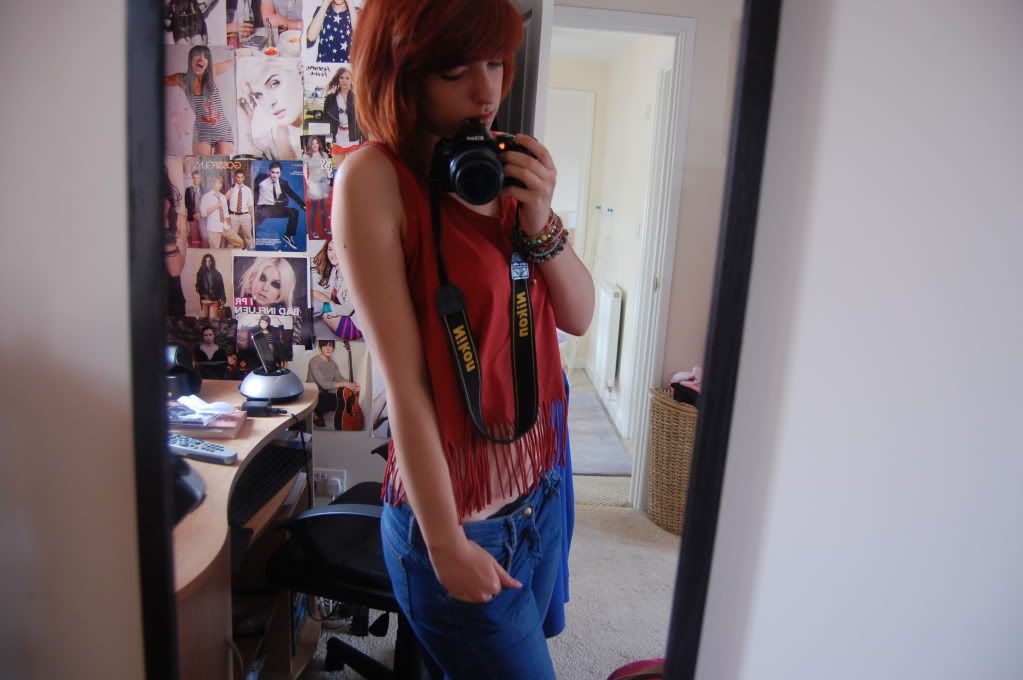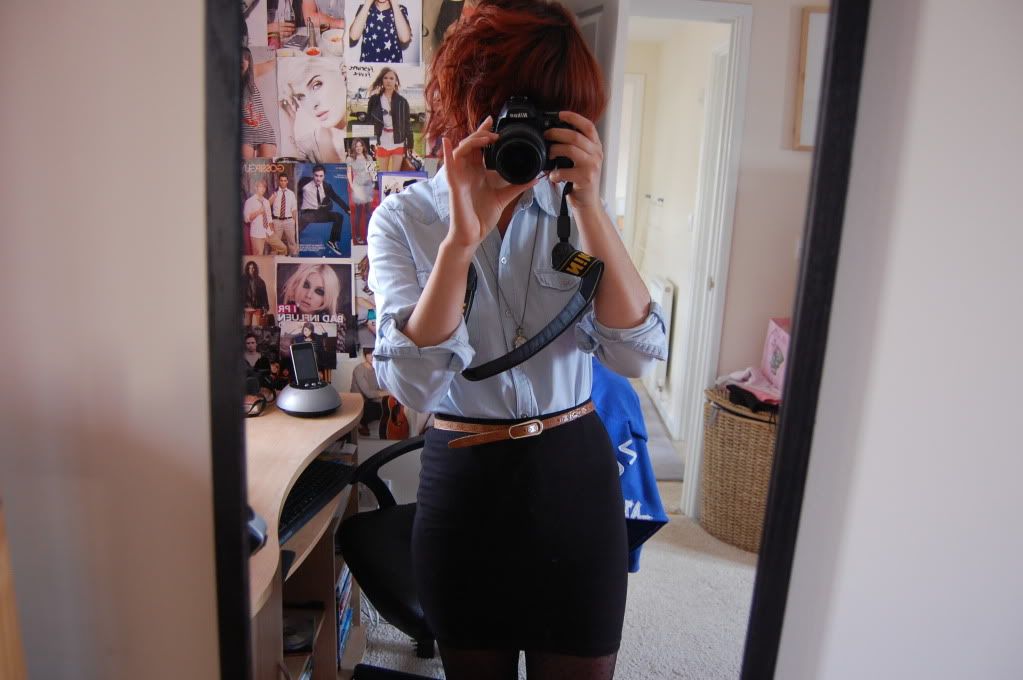 Some outfits of the week.
New top from New Look, jeans from Topshop, shirt from H&M, belt from a vintage shop, skirt from H&M, faux leather jacket from Camden Lock, vest top from H&M, shorts from H&M and bag from Urban Outfitters.
I'm going to Ben's in about two hours. We're gonna watch movies, eat crap, talk about crap and sleep in till about 12 PM on Sunday...the usual. I'm getting my Bestival ticket on Saturday. I can't wait!