Thanks for being patient guys. I'm not sure how to share my week with you without boring you so I'm going to do it in short sentences:
I've been down. I really dislike my new photography teacher. I argued with a few people. I've gone off him. I've had laughs with friends. I quit my job. I went out on Friday night. My period came after it was over two months late. I did stupid things. I watched Black Swan. I've been super tired. I've hardly done any homework. I dyed my hair. I saw a ghost. I've been a bore. I found out I nearly lost a stone since summer. I never wanted to move out as much.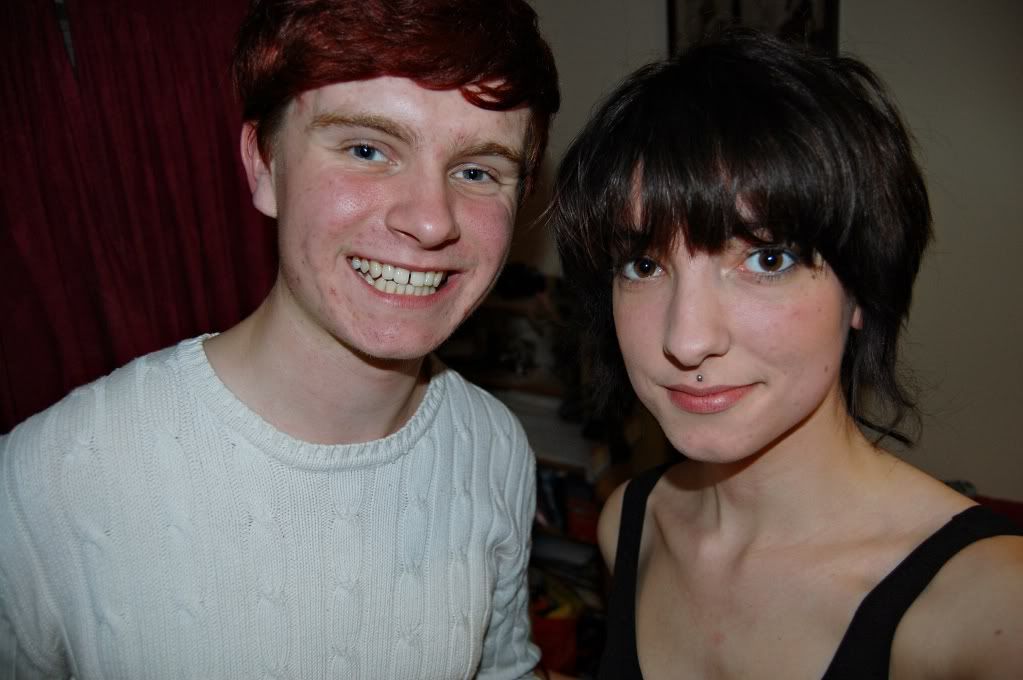 I'm still not feeling that happy, even after talking to my therapist... all she focuses on is anger...like I have no other emotions. Now I have a headache and I'm going to watch 500 Days of Summer.